Museum de Schat van Simpelveld
We will be open again from June 10th!
Meet Clara Fey and learn something about the life of the sisters and children in the "Haus Loreto" monastery.
Discover the beautiful art treasures that the sisters sometimes worked on for decades.
Are you visiting alone, with a group or with school? You can find all the practical information here.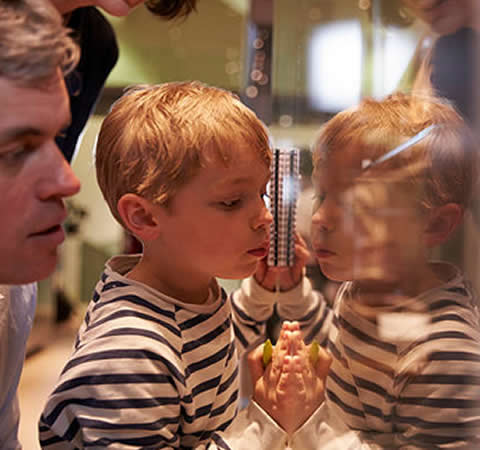 Welcome to the website of the museum de Schat van Simpelveld
In Limburg's beautiful landscape, between the historic cities of Maastricht and Aachen, you will find the Museum de Schat van Simpelveld. This museum, located in a monumental convent, houses a large art collection. The museum's collection of highly refined embroidery from the 19th and 20th centuries known as needle painting, ranks among the absolute best. In addition, the museum shows a splendid collection of paintings, golden chalices, wax figures and medieval sculptures. You will be given a glimpse of conventual life in the early 20th century.
Come and visit the museum during the Christmas holidays! Admire the Nativity scene made of wax figures and discover how many embroideries the sisters made depicting the Adoration of the Magi. And will you manage to crack the angel code this Christmas holiday? This game will take you on a
Read more
We have developed several educational programs for school groups. Every program is a combination of discovering, experiencing and creating.  
Please book well in advance.